The growing traction of the open access movement has sparked numerous debates between the different stakeholders in academic publishing. On 15 May 2019, the Center for Biomedical Research Transparency (CBMRT) brought these stakeholders together to share their varying perspectives on research transparency and accessibility at the European Biomedical Transparency Summit (BMTS), in Paris. Discussions revolved around policy changes, tools to increase research transparency and data accessibility, and the changing landscape of academic publishing.
Disclosing inconclusive and/or negative results increases research transparency and can also help save other scientists time and money. However, many researchers remain reluctant to publish these types of 'dark' data. Possible reasons for this include limited journal choice, time constraints and implications for career progression. Recognizing the unmet need for subject-specific journals to publish such results, CBMRT's Null Hypothesis initiative uses the existing infrastructure of Neurology to publish special editions of the journal featuring the results from inconclusive and/or negative studies, sharing the same credentials and impact factor as the standard edition of the journal. The first Null Hypothesis article was published online in November 2018 and already has five citations; the complete special edition of 17 articles was published in print earlier this month.
Platforms such as ClinicalStudyDataRequest.com (CSDR) are working to increase transparency by sharing de-identified clinical data. CSDR provides researchers with free access to the largest collection of data from over 20 sponsors or funders of more than 3700 clinical studies. However, as discussed by Dr Scott Martin (Chair of the CSDR Steering Committee), the platform has limited reach and has contributed to just 42 journal publications, with 28 more in progress.
Challenges in data sharing were a key topic in a panel discussion with pharma representatives Dr Chris Winchester (CEO, Oxford PharmaGenesis), Dr Slavka Baronikova (Collaborative Research Lead, Takeda) and Dr Thomas Steckler (Associate Director, Bioresearch and Quality and Compliance, Janssen). Having made progress in clinical trial disclosure and transparency, the next step is for researchers in the pharma industry to publish their research outputs open access. Dr Baronikova and Dr Steckler touched upon some of the issues that pharma faces when publishing open access, such as the risk of appearing promotional. With the aim of sparking further discussion between the different publishing stakeholders, Dr Winchester described some of the work that Open Pharma is doing to help drive the open access movement.
Providing editors' perspectives, Dr David Tovey (Editor in Chief, The Cochrane Library), Dr Lin Lee (Chief Editor, BMC Medicine) and Dr Theodora Bloom (Executive Editor, The BMJ) delivered presentations covering a range of topics from journal access models to preprints. Despite the clear benefits of preprints in accelerating knowledge dissemination, many stakeholders remain wary of publishing clinical research without peer review. To minimize these risks, the MedRxiv server, to be launched later this year, will provide detailed author, machine and specialist checks for all preprints. Open peer reviews are another way to increase the transparency in research publishing. Dr Lee shared her experience of open peer review of BMC Medicine. Unsurprisingly, early career researchers are more likely to agree to open peer review than their senior colleagues.
The summit closed with a question – what will academic publishing, biomedical research and publishing practices look like in 5 years' time? Panellists Dr Chantelle Ferland-Beckham (Senior Manager, Scientific Programs, Cohen Veterans Bioscience), Dr Alexandra Freeman (Executive Director of the Winton Centre for Risk and Evidence Communication), Dr Sile Lane (Head of international campaigns and policy, Sense About Science) and Dr Thomas Steckler discussed the technologies and processes that have the potential to shape the research and publishing ecosystems, and which of these would be the most effective.
The best model of academic publishing is uncertain. The need for transparency in clinical research, however, is not. Policy makers, ethics committees and even some funders are increasingly basing their decisions on data from clinical trial trackers, such as the EU Trials Tracker, highlighting the importance of transparency and the rewards for those who comply with transparency requirements.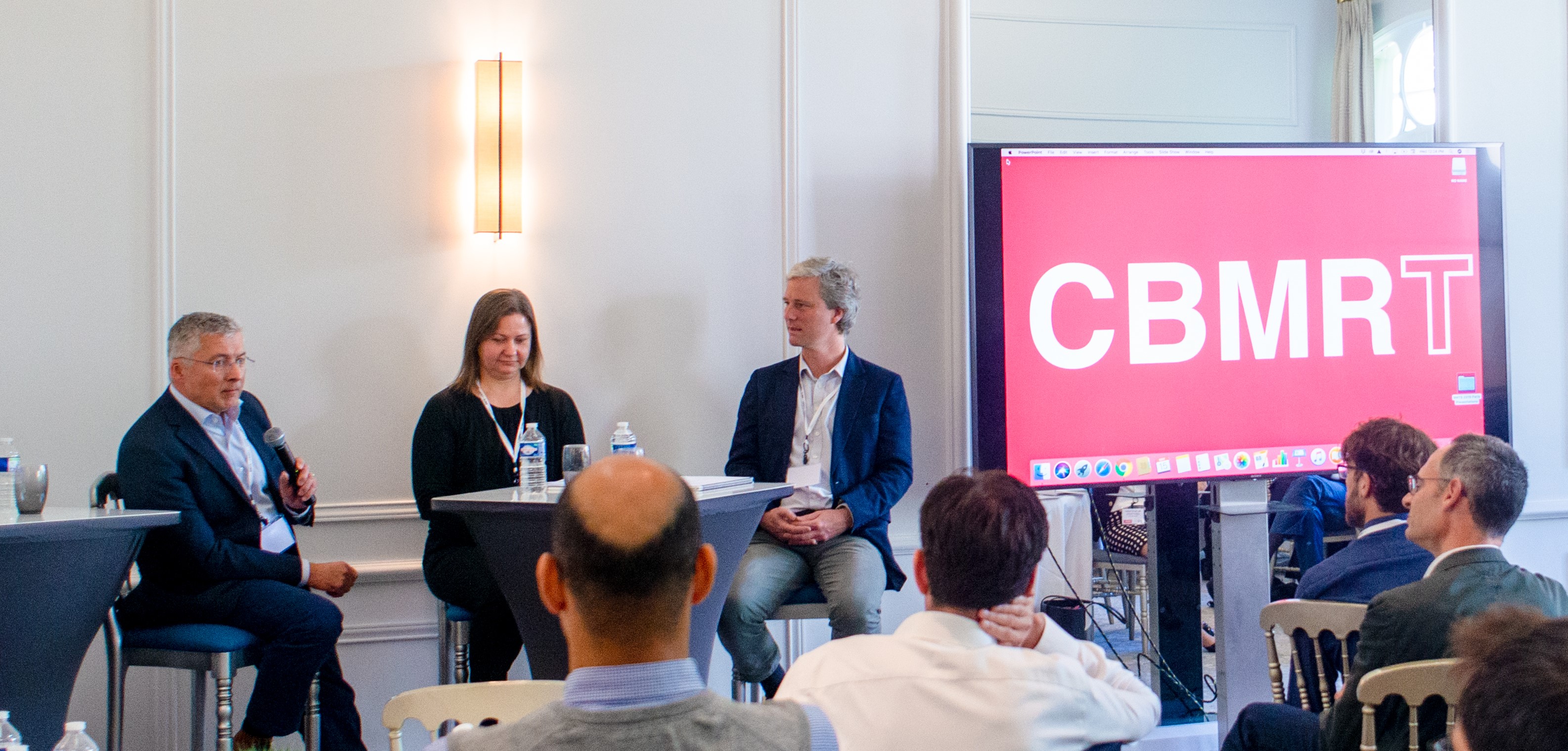 For more information on CBMRT's programmes please contact sarah@cbmrt.org