We all need access to reliable information to make evidence-based decisions. Evidence Week, which takes place every year at the UK Parliament in Westminster, is focused on the use of evidence to make policy decisions. This year, Open Pharma will take part in Evidence Week to discuss the importance of making medical research open and accessible to all. Ahead of the event, we share poll data that highlight the need for progress in medical research communication.
Open Pharma will be at the UK Parliament on 5 July to take part in Evidence Week (3‒7 July). This event, run by Sense about Science and the Parliamentary Office of Science and Technology, offers a rare chance for the public, researchers and parliamentarians to come together and share information about the evidence that informs policy decisions. We are grateful to Open Pharma Supporter Taylor & Francis for welcoming our presence in their pod.
For Open Pharma, Evidence Week is an opportunity to discuss how to make research outcomes more accessible and useful to decision makers and the general public. We will share our recommendations for a minimum standard for plain language summaries (PLS) of peer-reviewed journal publications with parliamentarians and other attendees and discuss the benefits of open science for pharma publications.
The Open Pharma's virtual talk shows in February also brought together a varied group of people to discuss how to improve the communication and usefulness of evidence, with a focus on pharma research. Patient advocates, medical doctors, policy advisors, charitable funders, open access advocates and publishers discussed the pros and cons of the current pharma publications model and ways to improve it. Speakers expressed their opinions on how best to ensure timely access to high-quality research information and prevent misinformation. If you missed the talk shows, you can watch the recordings on our YouTube channel.
These talk shows were followed by a roundtable discussion among the attendees, who were asked five questions about access to medical research publications. The majority of the participants worked in medical communications, scientific publishing or pharma companies (Figure 1). Few respondents were affiliated to patient organizations or academic institutions, so the opinions of these sectors may be under-represented.
Figure 1. Poll results for question 1.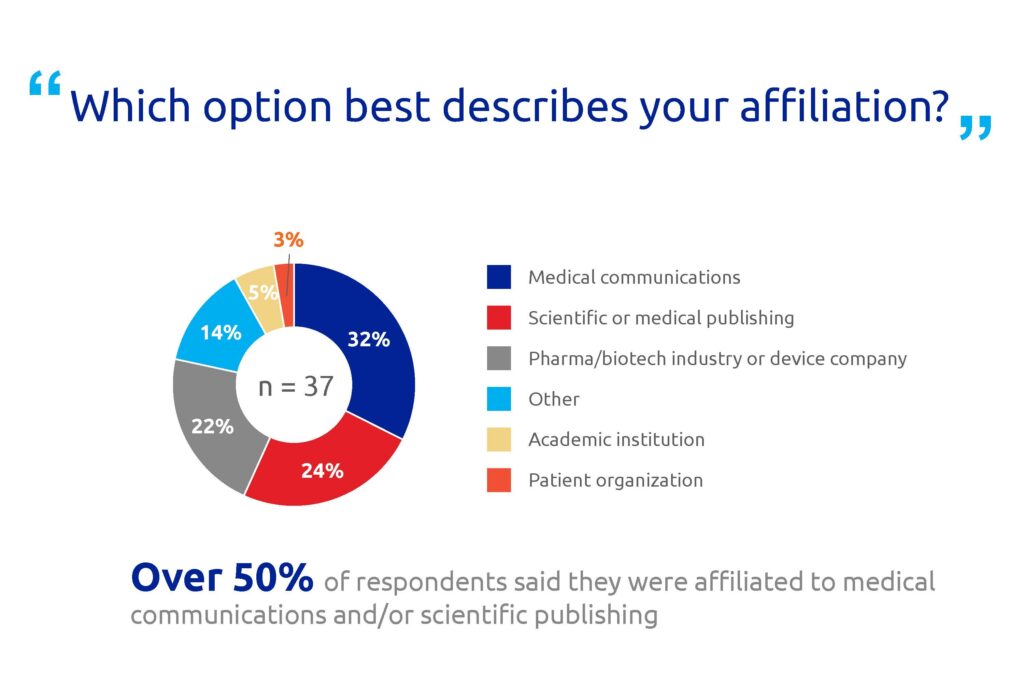 The majority (81%) of the respondents agreed that non-specialists benefit from freely accessible PLS (Figure 2). Many respondents also believe that non-specialists benefit from summary data available to the general public (68%) and no paywalls (24%). A high proportion of the participants (30%) think that all scientific articles should have a PLS (Figure 3).
Figure 2. Poll results for question 2. Respondents could select multiple answers. In total, 37 people responded to this question.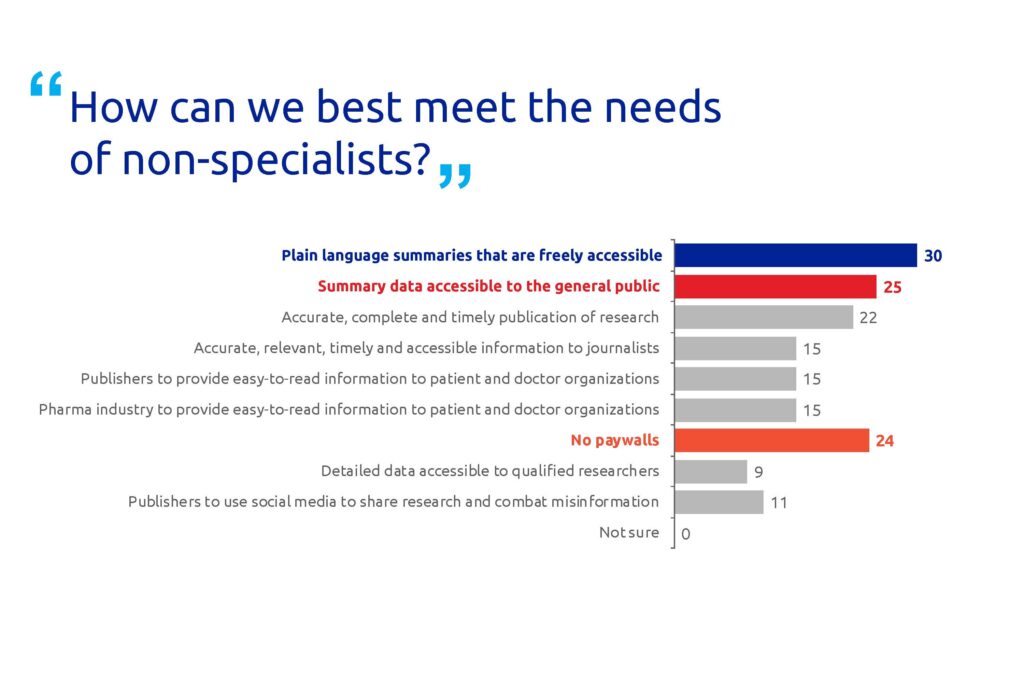 Figure 3. Poll results for question 3.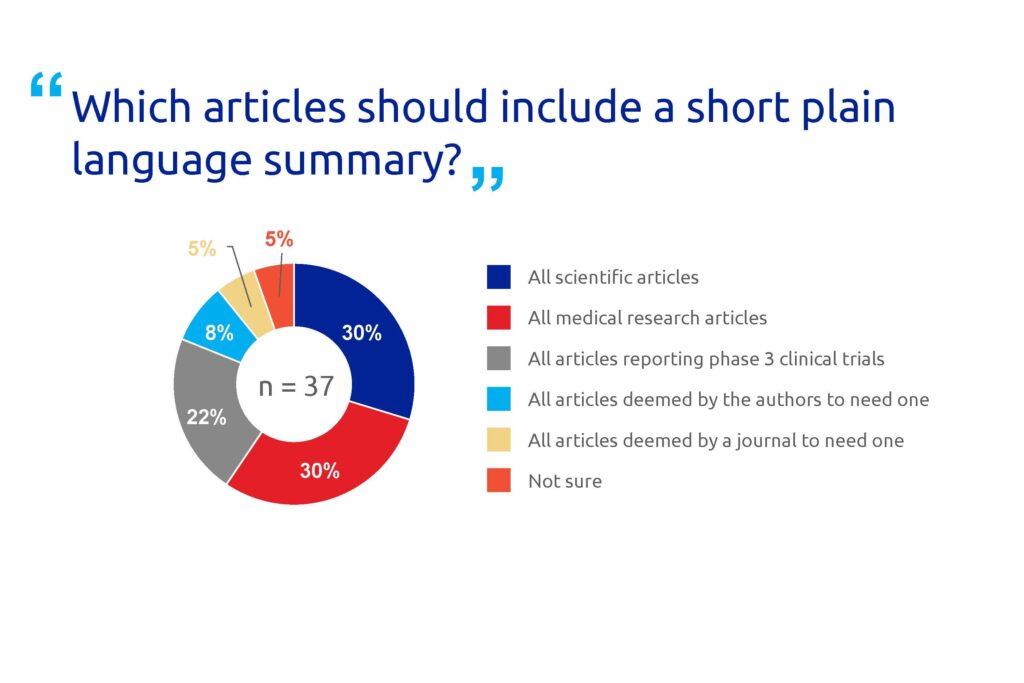 Most respondents (80%) said that pharma-sponsored research articles should be immediately open access (Figure 4). A majority (70%) also felt that when a journal offers open access, pharma research should be published under a CC BY licence, the least restrictive Creative Commons licence (Figure 5).
Figure 4. Poll results for question 4.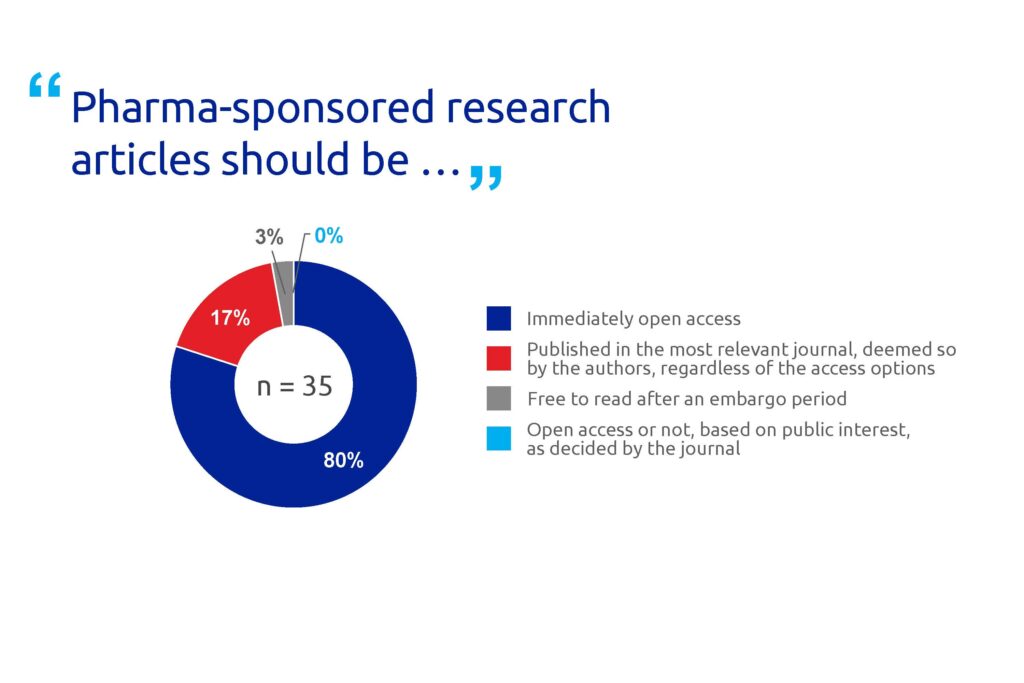 Figure 5. Poll results for question 5. Respondents could select multiple answers. In total, 36 people responded to this question.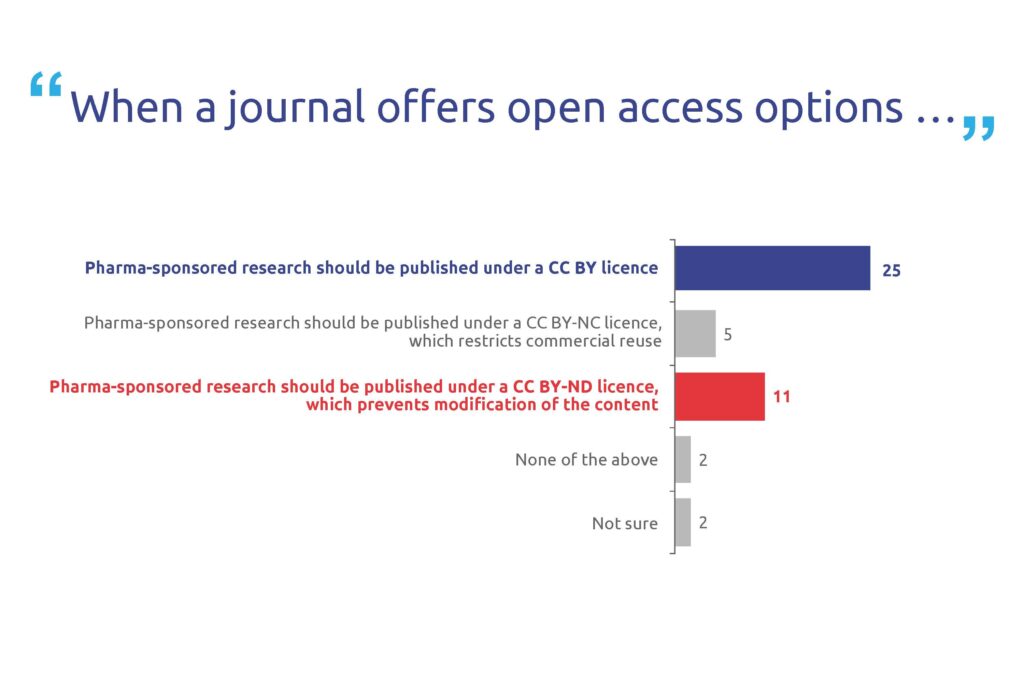 The Open Pharma talk shows had similar aims to Evidence Week, as both events bring people together to share ideas on how best to improve the communication and use of evidence. Like Evidence Week, our objective is to make sure that everyone has access to the research information they need to be able to make informed, evidence-based decisions.
Enjoy reading our content? Then make sure to follow us on Twitter and LinkedIn for regular updates!