On 14 September, we at Open Pharma held our first public event for 3 years – the symposium 'Who can we trust? Open science and pharma research'. The symposium was a satellite event to the Association of Learned and Professional Society Publishers (ALPSP) Annual Conference and Awards 2022.
Watch this YouTube video for an exciting discussion about the role of open science in building trust in pharma research, with a particular focus on open access and accessible summaries.
Chaired by Richard Smith, former Editor of the BMJ and Chief Executive of the BMJ group, the symposium attracted a varied group of people who don't often get a chance to meet, including publishers, patients and pharma professionals. Pointed questions were asked, thorny issues discussed, relationships begun, and the conversation felt fresh, lively, and fun.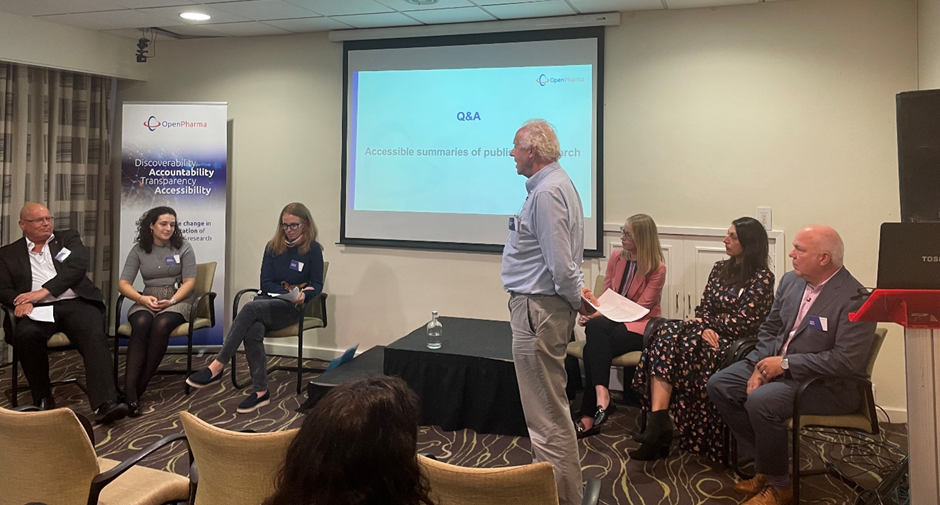 Tune in to hear from Richard and from an excellent group of speakers: