---
Industry-sponsored research is routinely presented at medical conferences. Although there is an industry standard to guide the development of peer-reviewed journal articles (Good Publication Practice [GPP3] for industry-sponsored research),1 there are no guidelines describing best practice for conference presentations.
The Good Practice for Conference Abstracts and Presentations (GPCAP) recommendations,2 which were recently published in Research Integrity and Peer Review, have been developed to address the challenges faced by industry professionals and authors when preparing abstracts and presentations for academic conferences.
The concept for these recommendations came out of a Medical Communications networking event at which Liz Wager was presenting an update to GPP (i.e. GPP3).3 As an attendee of this event and working on a busy publications account at the time, I had a lot of questions about how the GPP3 guidelines could or should be applied to conference publications. For example, as far as authorship was concerned, GPP3 relied on the International Comittee of Medical Journal Editors (ICMJE) criteria for guidance; however, I had frequently encountered situations in which authors on conference materials did not meet all four ICMJE criteria for authorship (Box 1). This was particularly challenging when it came to the development of encore papers, because local investigators who were invited to lead and present an encore paper did not feel that they warranted authorship, despite them having taken part in the study. As expected, with a focus on the development of journal articles, GPP3 did not have any recommendations for encore presentations. It was clear that the industry needed some additional guidance, built on the ethical principles of GPP3 and ICMJE but that reflected the unique aspects of conference presentations.
Consequently, when I talked about these issues with Liz Wager, Jackie Marchington and Cate Foster, after Liz's presentation, we agreed there was a need for additional guidance. Cate and Liz had previously discussed the need for guidance, and Cate agreed to lead development and to establish an author group, which ultimately became the GPCAP author group (see image) (https://gpcap.org).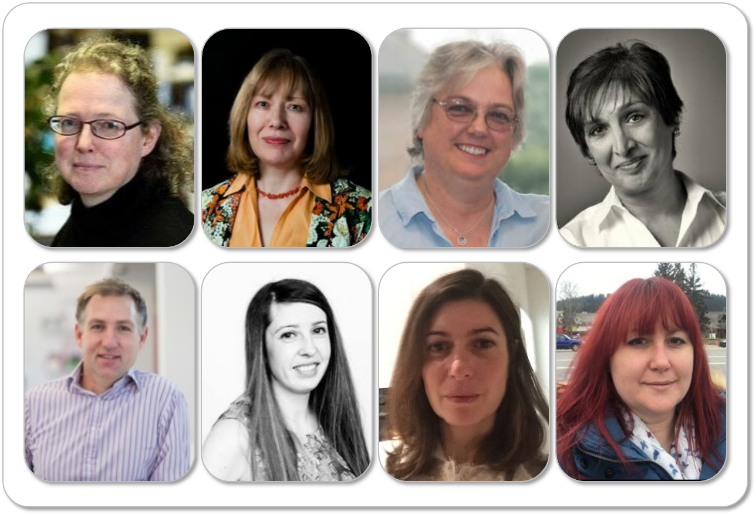 Following a 12-month discussion and drafting process, an initial version of the GPCAP recommendations was published as a preprint at PeerJ Preprints4 for public review and comment, enabling the authors to refine the recommendations further before submitting them for publication. Nine sets of comments were received, which were then considered and incorporated whenever appropriate. At submission to Research Integrity and Peer Review, our preprint had been viewed by 2769 unique visitors and downloaded 3300 times. The valuable insights and suggestions of the peer reviewers helped us to improve the recommendations further, and we are delighted that editors at Research Integrity and Peer Review accepted our work for publication.
The GPCAP recommendations cover a wide range of conference-related publication topics, ranging from authorship to re-presentation of data (encore abstracts and papers) and copyright considerations. While these were developed with the pharma industry in mind, they are also applicable to academic research conference submissions, and we hope that by following them, industry professionals, researchers, authors and conference organizers will contribute to the improvement of consistency, transparency and integrity of abstracts and presentations submitted to conferences worldwide.
We approached more than 60 conference organizers and societies during the development of the GPCAP recommendations but were disappointed that only one of them commented on the preprint. Conference organizers play a significant role in improving the consistency, transparency and integrity of presentations by ensuring that their systems are flexible enough to accommodate the variable nature and requirements of conference presentations. I hope that future input from conference organizers and societies, as well as from anyone submitting research to conferences, will augment and strengthen these recommendations. We are also aiming to update the GPCAP recommendations on a regular basis as conference organizers develop guidance and media types evolve, taking us into new territory.
I urge you to read the GPCAP recommendations and to provide feedback via our website (https://gpcap.org) or Twitter (#GPCAP).
References
Battisti WP, Wager E, Baltzer L, et al. Good Publication Practice for Communicating Company-Sponsored Medical Research: GPP3. Annals of internal medicine 2015; 163(6): 461–4.
Foster C, Wager E, Marchington J, et al. Good Practice for Conference Abstracts and Presentations: GPCAP. Research Integrity and Peer Review 2019; 4(1): 11.
Wager E. What's new in GPP3? 2015. https://networkpharma.tv/2015/08/24/whats-new-in-gpp3/ (accessed 06 June 2019).
Foster C, Wager E, Marchington J, et al. Good Practice for Conference Abstracts and Presentations: GPCAP. PeerJ Preprints 2017; 5: e3356v1.