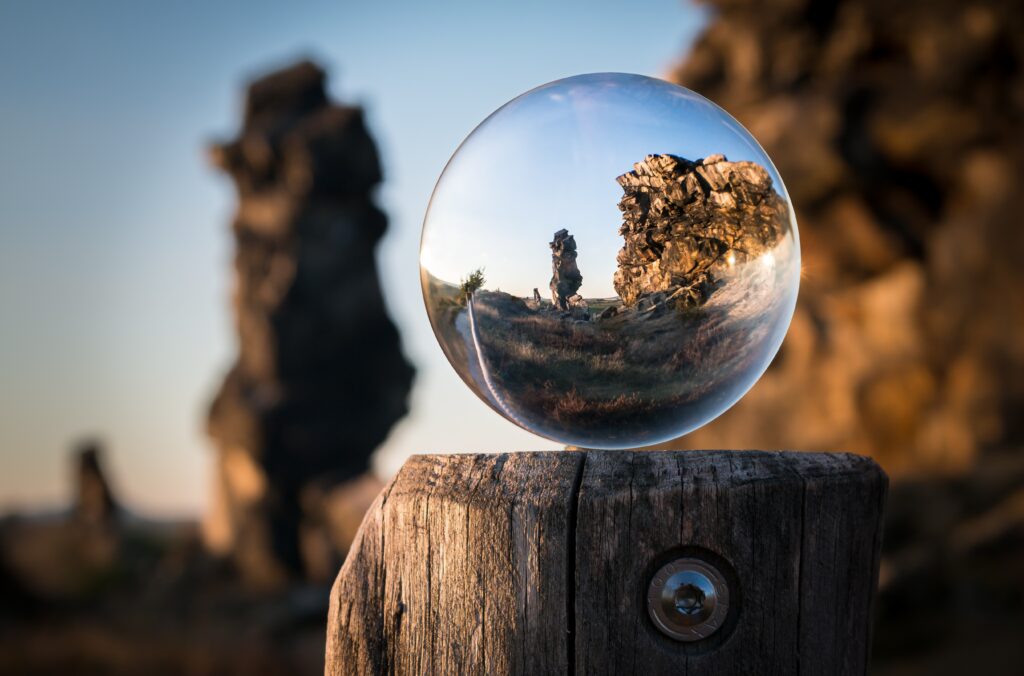 The open science movement aims to make scientific research data and their dissemination accessible to everyone, be they experts or members of the general public.1 Open access to research can be particularly important to the rare disease community, with patients and their caregivers and healthcare professionals often eager to access the limited information available about a specific condition. This article draws on interviews with Rhoda Walker and Aisha Seedat – individuals living with rare diseases – who helped me explore open science successes and challenges through their lens.
Why access to rare disease research matters
The definition of a rare disease varies by geography: in Europe and Australia, it is defined as a condition that affects 1 in 2000 individuals; in the USA as one that affects fewer than 200 000 individuals.2 Other countries use definitions ranging from 5 to 80 individuals in every 100 000.3 Each rare disease may be individually rare, but collectively, they are common and are estimated to affect 300 million individuals worldwide.3
Despite their cumulative significance, there are often knowledge and education gaps within medical practice about individual rare diseases. Many patients face misdiagnoses and diagnostic delays of months or even years, averaging 4–5 years overall.4 When a healthcare professional does not have extensive knowledge of a specific rare disease, patients and their caregivers often seek out information and become 'experts' in the condition. At the same time, it is imperative that healthcare professionals have access to the latest rare disease research to support their continuous medical education and to inform evidence-based treatment and management.
Open science principles not only have an important part to play in enabling access to information about rare diseases for patients, carers and healthcare professionals, but they can also support the conduct of rare disease research. Studies in rare diseases often face challenges such as small study populations and fragmented sources of information. Open science principles that promote collaboration, responsible data sharing and synthesis of data from various groups and organizations worldwide have the potential to expedite progress in rare disease research.
Information access in the context of rare diseases
Open access, a component of the open science movement, enables information, including academic research publications, to be accessed by everyone for free. An important benefit of open access is that it enhances the visibility of academic and scientific research. Copyright licences that remove financial, legal or technical barriers mean that information is readily available for anyone to read, use and distribute.5
My conversations with Rhoda Walker, a patient advocate with hypermobile Ehlers-Danlos syndrome (hEDS) who was Chair of the Northern Ireland Rare Disease Partnership (NIRDP) between 2018–2022, suggest that some of the potential benefits of open access are still to be realized for the rare disease community. "I think that it's very difficult for people who have rare conditions to be able to access the information that they require and the data and the science that they require to support their cause," she lamented.
Walker explained that it is common for rare disease patients to be uncertain as to where to find relevant information, especially in the early days before and after their diagnoses. Before joining NIRDP as a volunteer, Walker admitted to not "really know[ing] where to go to access information" and that she "didn't know what research was available". It was only through joining patient support groups and NIRDP that she found out about online platforms and rare disease units at universities that share valuable resources. Despite her increased knowledge of reputable information sources, however, Walker still finds that information is scattered and patchy, especially for people with limited computer literacy. Her own information access challenges led her to lobby for change as part of the Northern Ireland Rare Diseases Action Plan, which (among other priorities) looks at how to collate rare disease information and improve information access.
My conversation with Aisha Seedat, a patient advocate with Morquio syndrome, echoed the information access challenges expressed by Walker. Seedat mainly relies on social media pages, articles, blogs, society websites and healthcare professionals for information related to her condition. To access the latest research, Seedat explained, she sometimes has to "pay or subscribe to read further". Not all individuals are willing or able to pay to access medical information and may instead rely on alternative sources of information. Walker noted that research article abstracts are usually free to read, but the rest of the article is commonly locked behind a paywall, which dissuades most people from reading the full text. Information access challenges create unnecessary barriers between to up-to-date and authoritative publications and those who need to read them the most.
Small charities that support many of the rare disease patient groups are also affected by costly access to need-to-know information. Walker explained that independent charities and support groups frequently can't access the information they need, or don't know where to go to access the information freely, which means that they often end up paying for it. The cost of information access is unsustainable for many of these groups as they typically operate on a shoestring budget.
To address these problems, Walker thinks there should be a "central point", such as a website, where all new information is uploaded in an open access format. For patients and the community, a central information repository would simplify information access and avoid inefficient and often ineffectual Internet trawling. For researchers and academics, such a platform would offer a clear overview of the existing evidence base and help to identify gaps for future, targeted research activities.
Accessibility of rare disease research
The accessibility of the language used in rare disease publications can also represent a barrier to information access for patients. Understanding is the first step to autonomy and empowerment; yet, although there are some patient-friendly sources of information online, much of the scientific literature is ladened with medical jargon.
Seedat believes that more information should be "simplified by word of mouth or given in an easy-to-read format … [since the] general public, patients and caregivers do not necessarily understand medical jargon". Similarly, Walker recalls asking colleagues to translate scientific documents, which she described as being "written by academics and researchers for academics and researchers". The rare disease community is an important and necessary audience for rare disease research, and consideration should be given to the patient's perspective, and to presenting information in layman's terms to improve accessibility.
In support of open science, Seedat comments that "it's vital for patients and the community to gain knowledge and understanding". Echoing this sentiment, Walker believes that "if we want the community to be part of the solution to these conditions … we need to put the information in front of them in the easiest, simplest, most accessible way possible … [and] … we need to make sure that everybody has the ability to understand what is being written". She believes that we should "empower communities to step up and be as involved in the process as possible". Walker suggested there should be a commitment to producing information in a way that can be easily understood by the general population.
A positive step in the direction of improved research accessibility is the increasing number of scientific journals that now offer accessible research formats alongside, or as complementary to, traditional research articles. The formats available range from graphical abstracts and plain language summaries (PLS) to entire, jargon-free, standalone, peer-reviewed articles – plain language summary publications. The aim of all these formats is to increase research understanding among a wider audience, including patients, health professionals and policymakers, and to contribute to and support shared decision-making.6
Seedat highlighted the importance of making information accessible not only through use of plain language but also by providing it in a range of different formats. "Some people are visually impaired so may require information to be provided in an audio format or in braille. Some people who have learning difficulties may require information to be offered in an illustrated format, [such as] in drawings to show what words mean, [and] some rely on using screen readers or different fonts."
These comments suggest that the diversity and needs of the patient population are frequently overlooked within scientific publishing. Publishers of rare disease research should work with charities, patient support groups and the wider community to understand the perspective and needs of patient audiences affected by rare diseases.
Open science themes in rare disease research
The information challenges for the rare disease community are not only influenced by issues around information access but also by the paucity of academic attention paid to rare diseases and the resultant lack of quality research. For instance, the true prevalence of hEDS remains contentious owing to the lack of a clear genetic marker for the disease. Walker explained that "people present at emergency departments with a whole range of things that turn out to be hEDS, not just dislocations and sublocations". Many rare diseases are chronic and multisystemic, requiring care by several different specialists; they represent a huge burden to the health service. Walker hopes that open data approaches and multidisciplinary research may instigate more preventative rather than reactive measures for such conditions.
As the patient population is small, rare disease research often involves international data sharing registries and cross-border collaboration.7,8 It is, however, important for all stakeholders involved in open data initiatives (from researchers through to publishers) to be particularly cognizant of patient de-identification risks when dealing with rare disease data.
From the viewpoint of patients participating in research, it is vital to establish proper understanding of the research process and objectives. Seedat recommends one-to-one support, such as calling participants, answering their questions and clarifying any doubts throughout, especially in clinical trials. Indeed, Walker thinks it is crucial to "keep the participants involved the whole way through", and to provide them with detailed information, acknowledge their contributions, and share the implications of the findings with them. Patient engagement efforts such as these, Walker and Seedat believe, reinforce the importance of publishing and communicating research findings in a patient-friendly way.
Reflections and future perspectives
My enlightening conversations with Walker and Seedat highlighted two clear barriers to information access for the rare disease community: the lack of free and open access to high-quality information resources and the limited availability of accessible summaries (plain language or multi-media). Many patients still struggle to find the information that they need. Information access challenges are further compounded by the limited academic interest in rare diseases and by insufficient research funding, which contribute to a paucity of sought-after open access information. However, the challenges that face the rare disease community also represent opportunities for open science. Greater adoption of open science principles – such as open access publishing, data sharing and accessible summaries – still holds the potential to improve the lives of millions of people worldwide affected by rare diseases.
Acknowledgements
Rhoda Walker is a patient advocate with hypermobile EDS and is a patient ambassador for Medics 4 Rare Disease. She has been volunteering with the NIRDP for the past 7 years. During the 3.5 years that she was Chair of the organisation (2018–2022), she worked closely with key stakeholders to develop the Northern Ireland Rare Diseases Action Plan, which was launched in March 2022.
Aisha Seedat is a rare disease disability advocate with Morquio syndrome. She is a patient ambassador for Medics 4 Rare Diseases and a guest speaker for De Montfort University, Leicester, UK.
References
ORION open science. What is open science? Available from: https://www.orion-openscience.eu/resources/open-science (Accessed 17 September 2023).
Rubinstein YR et al. The case for open science: rare diseases. JAMIA Open 2020;3:472–86.
Nguengang Wakap S et al. Estimating cumulative point prevalence of rare diseases: analysis of the Orphanet database. Eur J Hum Gen 2020;28:165–73.
Marwaha S et al. A guide for the diagnosis of rare and undiagnosed disease: beyond the exome. Genome Med 2022;14:23. doi: 10.1186/s13073-022-01026-w
Openaccess.nl. What is open access? Available from: https://www.openaccess.nl/en/what-is-open-access (Accessed 17 September 2023).
STM Publishing News. New plain language summaries of publications unlock the latest medical research for patients, healthcare professionals and policymakers. Available from: https://www.stm-publishing.com/new-plain-language-summaries-of-publications-unlock-the-latest-medical-research-for-patients-healthcare-professionals-and-policymakers/ (Accessed 17 September 2023).
Hansson MG et al. The risk of re-identification versus the need to identify individuals in rare disease research. Eur J Hum Genet 2016;24:1553–8.
Mascalzoni D et al. Rare disease research: breaking the privacy barrier. App Transl Geom 2014;3:23–9.
Zheqing Zhang is a clinical medical student at the University of Oxford and a previous summer intern at Open Pharma and Oxford PharmaGenesis.