The Center for Biomedical Research Transparency (CBMRT) is honoured and delighted to be a guest on Open Pharma's blog this week. Both organizations recognize the biomedical research publishing environment to be a rapidly evolving space: developments in prepublication, open science platforms, data-sharing and blockchain technology to timestamp research are finding their place alongside the traditional full-length journal publication stream. At the same time, 24-hour access to a buzzing internet, social media, 'fake news' and public scepticism threaten to undermine the integrity of scientific discourse. In order to protect the quality of clinical research it is vital for all trials to be represented in scientific literature for the benefit of scientific progress and research efficiency, and, ultimately, to better inform care for our patients in a timely manner.
The problem is that many research results never see the light of day, particularly when an expected effect is not observed. Negative and inconclusive results in biomedical research have significant value because they can inform future research designs, help with funding decisions and save study participants from avoidable risks. There is pressure on scientists to publish results, including negative data. This can be challenging because (1) their research is competing against new studies with positive results for publication space in high-impact journals, (2) in some research environments publishing negative results may not be good for career prospects and (3) investing time in writing up negative findings would only result in a lower impact-factor publication and, therefore, time may be seen as best spent focusing on maximizing high-impact publication areas to the detriment of negative/inconclusive result reporting and gaining a balanced understanding of the field.
So last year, Dr Sandra Petty, a neurologist, medical educator and seasoned researcher, and Dr Hugo Stephenson, a clinical trials and IT specialist, decided that it was time to take tangible action to address these issues. They founded CBMRT, a non-profit organization with a mission to ensure that all biomedical results, including negative and inconclusive results, are accessible, in the interests of patient safety and research efficiency. Reflecting on her own professional experience, Dr Petty said: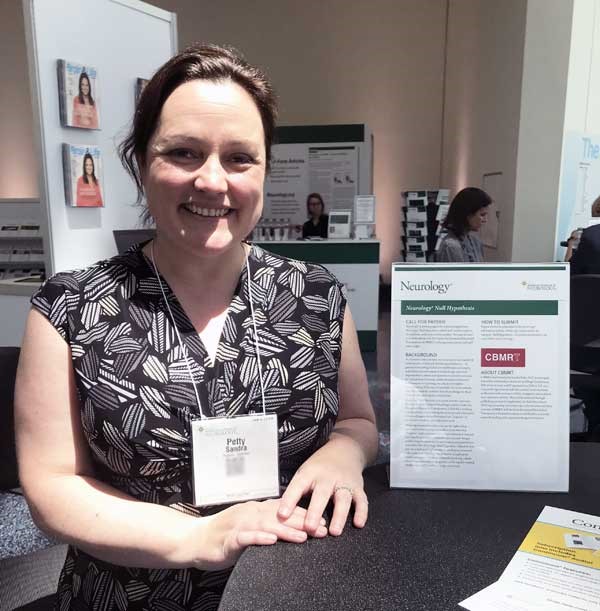 "We are greatly indebted to the researchers that have gone before us – they help us understand diseases and therapies, they inspire and inform our research study designs, and, most importantly, they inform and optimize treatment outcomes for our patients. Unless we achieve balanced and transparent reporting, we risk passing on an incomplete understanding of our fields, of our treatments and of the scientific evidence-based knowledge we share with research participants and patients to future researchers."
CBMRT is taking action by publishing an annual supplement, the Null Hypothesis (H0), in partnership with major scholarly societies and the publishers of their journals. H0 will be a home for research papers on well-designed yet negative or inconclusive studies, and replication work. H0 uses existing infrastructure of the publishers to source, peer review and publish papers that may not have been accepted for publication in the flagship journal because of 'unexciting' results. All papers published in the H0 supplement will be available open access.
CBMRT is excited to announce that the first edition of H0 is being published in partnership with the medical journal Neurology in the second half of 2018. The organization is now looking to other therapeutic areas that are motivated by the H0 model.
CBMRT is also hosting a series of annual Biomedical Transparency Summits in both the USA and Europe to connect stakeholders across the research funding and output reporting environment. Its first summit in January 2018 in Bethesda, MD, USA was wonderfully successful. The event was over-subscribed, and yielded an overall participant satisfaction score of 8.7/10 and was provided free of charge to ensure diverse participation. Inspirational speakers were fielded from similarly diverse organizations, including NIH, WHO, FDA, UCB, GSK, BMC and Sense about Science, to name a few. If you are interested in attending CBMRT's upcoming summits in Paris (November 30, 2018) and/or Bethesda (February 14, 2019) please let CBMRT know.
In thinking about the future, there is, as always, much to gain from reflecting on the past and the path taken to the present day. Take William Withering (1741–1799) and his experimentation in the use of foxglove to treat 'the dropsy' over 230 years ago. In his book, Mr Withering expressed (oh so eloquently) his motivation for sharing his methods and associated negative results: "… for the knowledge of what will not do, may sometimes assist us to discover what will."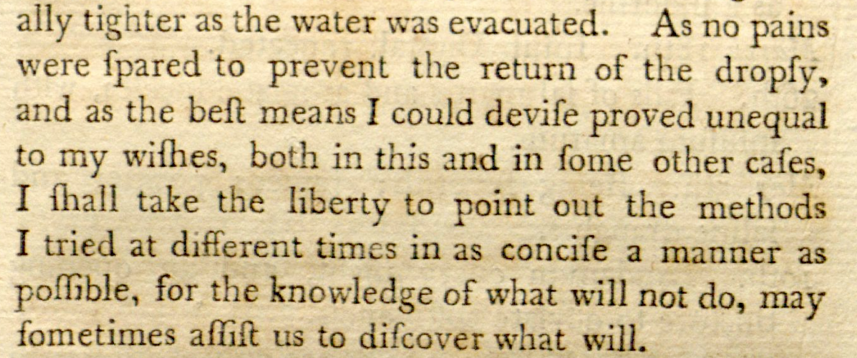 From: William Withering. An account of the foxglove and some of its medical uses with practical remarks on dropsy and other diseases. Classics of Medicine Library, 1785 (quote courtesy of Dr James Brian Byrd)
CBMRT is incorporated in NY as a 501(c)(3) non-profit organization (exempt status pending IRS approval) and is governed by a board of experts from different fields. It is registered for charitable solicitation in NY, MD and GA (NJ pending). Visit www.cbmrt.org.